De Forenede Ejendomsselskaber A/S is a real estate company that has worked with commercial and residential properties in the greater Copenhagen area for more than 35 years. Among our biggest projects are Nimbusparken and Valby Maskinfabrik which involves the creation of several thousand homes, popular commercial leases and mordern parking facilities.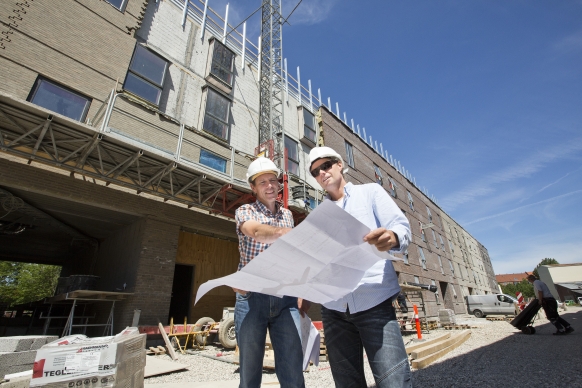 We develop old industrial properties with new district plans that take into account the preservation of existing, historic and sustainable properties. We are especially proud to be the masterminds behind Nimbusparken and Valby Maskinfabrik, which has created several thousand homes as well as commercial leases and modern parking facilities. In the coming years, another similar construction project will follow in Brønshøj.
With a wide range of resources, we specialize in adapting our tenancies to meet the needs of our tenants: we have our own construction department, which consists of project development staff, who have expertise in seeing visions for the development of both new and existing buildings to cover the needs of our tenants.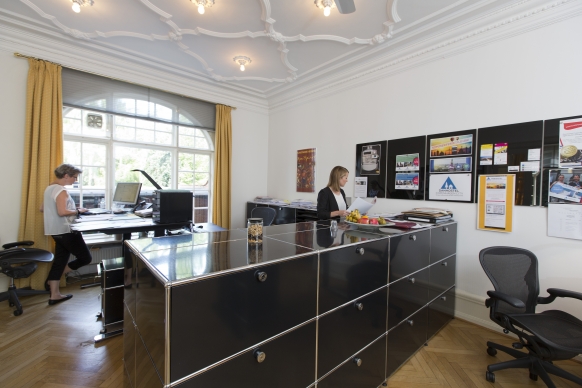 Our administration ensures that everything runs as it should with the accounts, contracts, rent, etc., and that you as a tenant or owner always are informed of any important messages from us.
We value quality, solidity and proximity and emphasize good and long-term relationships with both our tenants, partners and colleagues. The quality is also reflected in the maintenance of our properties.
At DFE, we work from a dynamic mindset, and we are happy to see opportunities in everything we deal with. We are always open to questions, suggestions, feedback or whatever else you have on your mind.
"At DFE we are specialists in tailoring our properties to accommodate our tenants' needs."