This page gives you an overview of our parking facilities. These include garages and parking spaces off and on-street. Click on the individual projects to see our parking facilities available for rent.
Click here for more information about our parking facilities.
Valby Maskinfabrik 2500 Valby
Valby Maskinfabrik
,
2500 Valby
We offer parking spaces on ground as well as in a new underground parking facility on the site "Valby Maskinfabrik". The parking spaces can be rented by residential- and commercial leasers on hourly or monthly basis.
Nimbusparken 2000 Frederiksberg
Nimbusparken
,
2000 Frederiksberg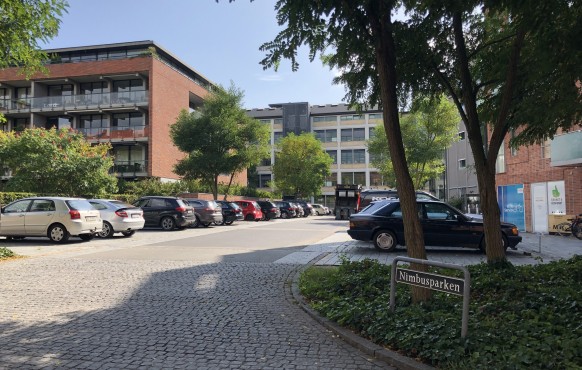 We offer 258 parking spaces on ground and 142 spaces in basement parking at "Nimbusparken", Frederiksberg in Copenhagen. The basement parking is monitored.